---
Youth Soccer and Volleyball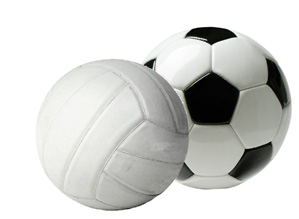 The Y is the starting point for many youth to learn about becoming and staying active, and developing healthy habits they'll carry with them throughout their lives. And the benefits are far greater than just physical health. Whether it's gaining the confidence that comes from learning a sport or building the positive relationships that lead to good sportsmanship and teamwork, participating in sports at the Y is about building the whole child, from the inside out.
We're now taking registrations for Youth Soccer and Youth Volleyball. See the Youth Sports page for details and to register. 
---
Get Your New YMCA Membership Card!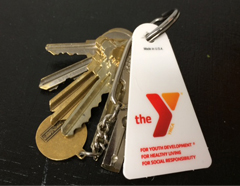 We are phasing out our old photo membership cards. The new key tag card fits conveniently on your key chain making it easy to scan when you come in to the Y.
To get your new key tag card, go to either Y location and ask for one. Pick out your favorite Y logo color. We'll take your photo, just to update our files, and you'll walk away with your own new colorful YMCA Membership key tag. Your old card will still work until you pick out your new card and it is activated.
 
---
Our Focus
At the Y, we measure the success of our cause by how well we engage communities in our three areas of focus. 
Youth Development
Nurturing the potential of every child and teen.
Healthy Living
Improving the area's health and well-being.
Social Responsibility
Giving back and providing support to our neighbors.
Everyone is welcome at the Grand Island YMCA. No one is denied a membership because of an inability to pay. Scholarship assistance is based on family size and income.

Family History Class. Learn more about your ancestors and yourself. Mon Mar 16-May 18; 1 pm; Memb $25 Prog Memb $50
---