---
Youth Soccer and Volleyball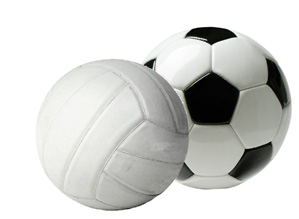 Coaches are the heart of our Youth Sports program.
As a YMCA coach, you help bring about positive growth and development for young people.  
If you would like to volunteer to coach spring soccer or volleyball, call the Y and talk to Derek at 308-395-9622. 
---
Our Focus
At the Y, we measure the success of our cause by how well we engage communities in our three areas of focus. 
Youth Development
Nurturing the potential of every child and teen.
Healthy Living
Improving the area's health and well-being.
Social Responsibility
Giving back and providing support to our neighbors.
Everyone is welcome at the Grand Island YMCA. No one is denied a membership because of an inability to pay. Scholarship assistance is based on family size and income.

---