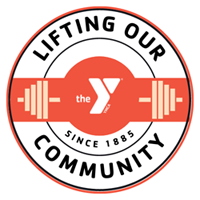 Hog Wild for the Y
Party Favors!
Everyone is asked to bring a Craft Beer or an item for making Margaritas to be auctioned during the evening.
Piggest Raffle Ever!
Ticket holders will be entered into a raffle for a Y-themed prize basket worth over $1,000.
Silent auction!
Bid on 10 themed coolers.
Fund-A-Need
Opportunity to GIVE to complete funding for the new parking lot and locker room renovation.
Child Care
Provided at the YMCA from 4:00 – 8:00 pm, $10 per child. Reservations required. (Tips encouraged!)
Food-Only Option
This is available with drive-thru service provided from 4:00 – 6:00 pm on October 23. Cost of the food-only option is $25 before September 30, and $35 after that date.
Cash bar and FREE keg beer…
…until the kegs run dry!