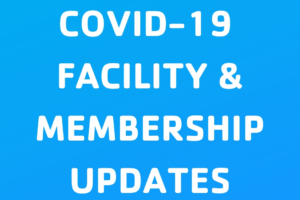 COVID-19 Facility & Membership Updates
Click here to go to the Central District Health Department website for up-to-date information.
With the discovery of active cases of COVID-19 in Hall County, we have made the decision to temporarily close our facility, with the exception of our Child Care. We will re-evaluate regularly and re-open based on the Governor's recommendation for group gatherings. We will keep you updated on our Facebook page or on our website at www.giymca.org.
If you have been helped by the Y, strengthened by our fitness classes, rejuvenated by time in the pool, encouraged by friendships at the Y, or are connected to the Y in any other way, please consider continuing your membership. This will help us come back strong when this crisis has passed. If you would like, you may change your membership to a Strong Community membership. If so, your fees will be a donation to the Y and you will receive a tax receipt. When we re-open, your membership will revert back to the usual membership. We understand it may not be possible for you to continue to pay your fee. If you wish, please send us your OnHold request to www.giymca.org or call 395-9622 from 10am -2pm Monday – Friday.