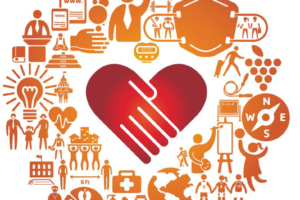 Re-Opening Info
Click here to open a PDF of our opening information.
PHASE 3
Hours
• Open 5:00 am-1:00 pm & 2:00-8:30 pm Monday-Friday
• 7:00 a.m.-4:00 pm Saturdays; Closed Sundays
• CLOSED FOR CLEANING: The YMCA will close each day from 1-2 pm for cleaning and sanitizing.
PHASE 3 GUIDELINES
• Grand Island Y members (No non-members, guest passes, day passes, or nationwide membership. Members from Kearney and Hastings are approved.)
• Age Restrictions: No children under age 12 may be dropped off. Anyone under the age of 12 MUST be accompanied by a parent or guardian (older than 19) and MUST stay in the same area to ensure proper social distancing.
• A mask is suggested upon entering the building.
• Maintain 6-foot social distance at all times
• No towel service.
• Bring your own equipment, basketballs, etc.
• No hot tub, steam room, dry sauna
• Every other piece of cardiac equipment will be shut down to insure proper social distancing.
• Upon check-in, all members will receive sanitation bottle and towel to use and return when leaving
• Members must disinfect all equipment before and after use including all of the free weights.
• No more than 40 members will be allowed at one time in the weight area.
GROUP EXERCISE ROOM
• Class sizes are limited. Members must reserve a space for most classes up to 24 hours. Reservations are made through the app (see below).
• Social distance signs will be placed on the floor.
WALKING TRACK
• Open for up to 35 members at a time
• Any members younger than 12 must be with a parent/guardian over 19. NO UNACCOMPANIED CHILDREN UNDER 12.
GYMNASIUM
• South gym: child care & fitness only
• North gym: open to members
• Four people per hoop (or more if immediate family)
• Noon ball is approved
• Bring your own basketballs and sweat towels
• Pickleball is approved
POOL
• Family swim and fitness classes have started. Lap swimming is available by reservation (see below).
• Phase three pool schedule is available at www.giymca.org/swimming.
LOCKER ROOMS
Locker rooms are open. Please maintain proper social distancing of 6 feet and please wear a mask.
CHILD WATCH
• Child Watch is open Monday-Friday, 8-11am & 5-7 pm. Closed Saturday and Sunday.
• 15 children maximum, must be 2 years or older and must be potty trained.
• Member must register for a one-hour time slot on our website: www.giymca.org/schedules. You may register up to 24 hours in advance. Staff will follow child care guidelines (see below).
---
CHILD CARE GUIDELINES
• Staff will meet child(ren) at the entrance
• Temperatures will be taken
• Questions about symptoms will be asked at each visit:
Has your child:
had a fever of 99 degrees or higher?
had a persistent cough?
had difficulty breathing?
had contact with anyone who is COVID 19 positive?
been practicing social distancing?
RESERVING A SPOT
To limit access to areas, members must register for most classes by going to the class schedule on the app, calling the Y, or visiting with the front desk staff. Reservation may be made 24 hours ahead.