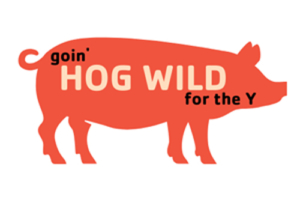 Goin' Hog Wild for the Y
LIVE MUSIC!
Enjoy the music of the Apron Sisters, Timmery and Hillary, with special guests Joe Parr and Tim Zach.
PARTY FAVORS!
Everyone is asked to bring a Craft Beer or an item for making Margaritas to be auctioned during the evening. *
PIGGEST RAFFLE EVER!
Ticket holders will be entered into a raffle of a Y-themed prize basket valued at over $1,000.
SILENT AUCTION!
Bid on awesome themed coolers.
GIVING FOR GOOD!
Opportunity to GIVE to complete funding for our locker room renovations.
FOOD ONLY OPTION!
is available.
CASH BAR & FREE KEG BEER!
until the kegs run dry.