Christina Boersen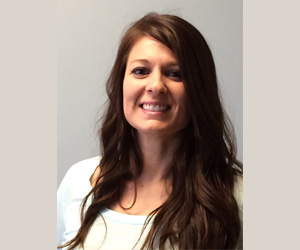 I have been a member of the Y for four years, however I have been coming and using the Y since childhood. My children have participated in many activities over the years here at the YMCA.
I have worked out for much of my life, was very active as a youth. In my early adult years I found myself having gotten away from being active. It was in my later twenties I realized I had let my body down by my inactiveness. This drove me to want to try new things. I took up running and began to workout daily. At which point I found a new love I didn't realize I had for fitness. I was approached with the need for a fitness instructor position here at the Y that would require some training. I accepted it. I became certified in group cycling and that led to HIIT and Tabata training. As well as group fitness training.
As for as hobbies go, I am a sports lover! Anything pertaining to competition I love to watch & participate in when possible. I am very active in my church. I am active in women's ministries, youth ministries, and hospitality/serving. I am unusually always involved in at least one bible study at any given time. I have a passion for reading & studying the Bible. I have a passion for foster kids, abused children, & the unborn. I am a very busy mom & wife, with four active children, I am at a practice, game, dance class, or school related activity about every day.
I spend my free time working out, running, reading the bible, or just being with my children. I love being a mom & wife, it is my greatest accomplishment and my greatest calling.
Mark 12:30
"Love the Lord your God with all your heart and with all your soul and with all your mind and with all your strength."