Briar Burr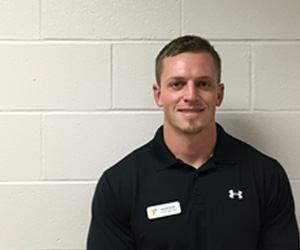 Qualifications: I have a Bachelor's degree in sports management and exercise science with a minor in business administration from Peru State College.
Experience: Most recently, I worked as a Sports Strength & Conditioning Coach in Omaha where my clients included all ages and skills, including several professional athletes. I also worked as an intern through Power Train Sports and Fitness in Pennsylvania. This gave me experience working with all ages from kids through older folks, including professional athletes and athletes in various sports in including football, basketball, field hockey, and lacrosse.

Accomplishments: I was a four-year starter on the Peru State football team as a safety. I was a three-time Daktronics student athlete, football team captain my senior year and as a senior, I was selected the second team safety position in the north division of the HAAC. I was also on the Dean's list 2012, 2013 and 2014.
Hobbies and Interests: l love working out and that's what I do in my free time!