Angie Ziller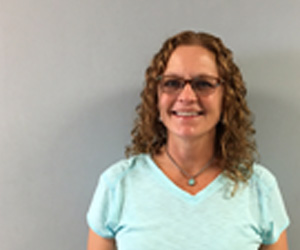 Our family joined the Y in 1997
Interests: I like to run. I run half-marathons, relay marathons and long relays like Market to Market. My sister, brother, and I like to travel to different places for races. The best race I ever ran was the St. Judes Half-Marathon in Memphis, Tennessee. St. Judes is dedicated to finding a cure for kids who have cancer. Some of the patients lined the course. It was very inspirational. My goal is to place in my age group in whatever race I run.
I like to spend time with my husband Thomas and kids Aidan, Emilie, and Isaac. I volunteer at Central Catholic and I'm on the board of the Central Nebraska Child Advocacy Center. I like to read. I am a substitute instructor for yoga.
Qualifications and Education: I have a Masters in Deaf Education. I spent 8 years as the director of Race for Grace for the Grace Foundation. In addition to running, my passions are helping people and non-profits, so working at the Y is the perfect combination.
I'm excited to be part of the Y team because of the focus on fitness and health with families, and the community. It's great to come together for a cause.