AJ Farrand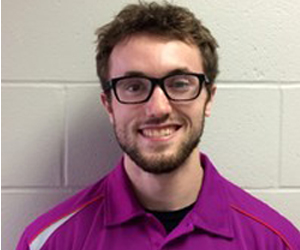 Qualifications: I graduated from Nebraska Wesleyan University with a Bachelors' of Science in Athletic Training in 2016.
Experience: I have been working at the YMCA in some capacity since graduating college in 2016. I have worked as a Personal Trainer, a Wellness Coordinator, and a Health and Wellness Coordinator. Before that I spent countless hours as a student Athletic Trainer at Nebraska Wesleyan as well as being a member of the Track and Field team.
Hobbies and Interests: I love to spend time with my wife Jordan and daughter Naomi. Aside from that I love to exercise and learn about overall wellness and incorporate it into my life.