Pickleball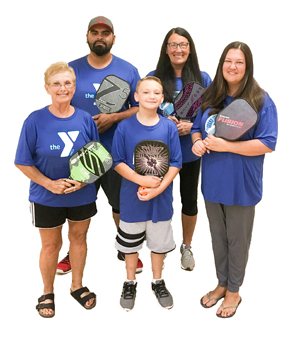 PICKLEBALL LEAGUE
Play the fastest growing sport in America! We have competitive games for Intermediate and Advanced level players.
Fridays, September 22 to December 1,  South Gym 
5:50pm-7:30pm (Intermediate League)
7:30pm-9:00pm (Advanced League)
Member - $30 Program Member - $65
---
PLAY PICKLEBALL!
Drop in and play a game of Pickleball on Tuesdays or Thursdays at 7:00 pm at the Downtown Y.
What is Pickleball? It's a combination of tennis, badminton and table tennis. The game is played with a solid paddle and a plastic, perforated ball resembling a Wiffle ball.
Pickleball is FREE to Y members!