YMCA Boot Camps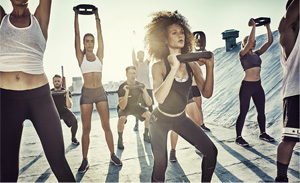 BRUTE CAMP
June 5 - August 2
It's time for another GREAT YMCA BOOT CAMP! 
BRUTE CAMP is 9 weeks of challenging workouts for all fitness levels with interval and body weight exercises. We also offer again this year the option to train for the 5K or Half-Marathon in the Nebraska State Fair Races. 
Classes will be on-site and off-site with morning and evening options. Teens age 15 and up are welcome with a parent or guardian.
BRUTE CAMP is June 5 thru August 2, with additional training info to get you to race day, if you choose that option. 
Check out more information on the website.
Register at either Y location before June 12. 
Boot Camp without race entry: 
     $30 Members; $90 Program Members
Boot Camp with race entry: 
     $55 Members; $115 Program Members
Registration fee includes:
• Scheduled workouts up to 5 times a week
• Reduced entry fee into NSF Race Series
• Pre- and Post-Fitness testing
• Boot Camp Shirt
• Private Facebook group with additional support
• A 9-week workout calendar for additional off-day and race training, along with a race plan to continue preparation for the State Fair Races