Judy Ziola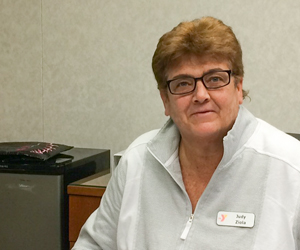 With the Y since 1981, first at the Columbus (Nebraska) Family Y, then the Grand Island YMCA, next the Whatcom (Washington) YMCA, and back to the home Y in Grand Island, Nebraska
Experience: 33 years Y experience and 46 years of Y membership
Hobbies and Interests: The Y. And golf. It's therapeutic.
Personal Philosophy: You can do anything and solve any problem with common sense and following the golden rule. Do unto others as you would have them do unto you.
Movies, Books, Favorite Authors: A big sports fan of any sport, any age, from 3-year old soccer through pro sports.