Our Staff
Jamar Love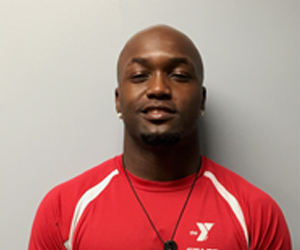 With the Y since: I have been with the YMCA family since my arrival in 2013. I am from North Little Rock, Arkansas. I played in the NFL for two years. After an injury I began playing arena football, which brought me here to Grand Island.
Qualifications and Education: I graduated from the University of Arkansas with a degree in sociology. I am certified in TRX training, along with doing fitness orientations and personal training.
Favorite Bible verse: One of my favorite bible verses is something I live by daily: Psalms 118:8 - [It is] better to trust in the LORD than to put confidence in man. Meaning always have faith in what God has in store for you. Regardless of anyone's opinion, thoughts, or views. Good things happen to good people who just do what they are supposed to be doing. My goal every day is to be a better father and man than I was the day before. Being consistent is a major key.
I look forward to meeting new faces at the YMCA! Have a blessed day!